Heute ist der Post zu meinem Nageldesign fürs Wochenende ziemlich kurz. Nicht zuletzt, weil es kein Design ist, sondern wieder nur ein einziger Lack, den ich aber endlich mal getragen haben wollte: Der "Peacock Green" aus der Kiko Lavish Oriental Edition. Interessanterweise hat der Top Coat den Effekt etwas verändert, aber ein Hingucker ist es immer noch!
Today my post about my weekend design is pretty short, maybe because it's no actual design, but one single color. I wanted to wear this for quite long now: "Peacock Green" by KIKO could be found in the Lavish Ortiental Edition and was one of four holo polishes. Adding a top coat somehow changed the effect, but it's still a nice eyecatcher!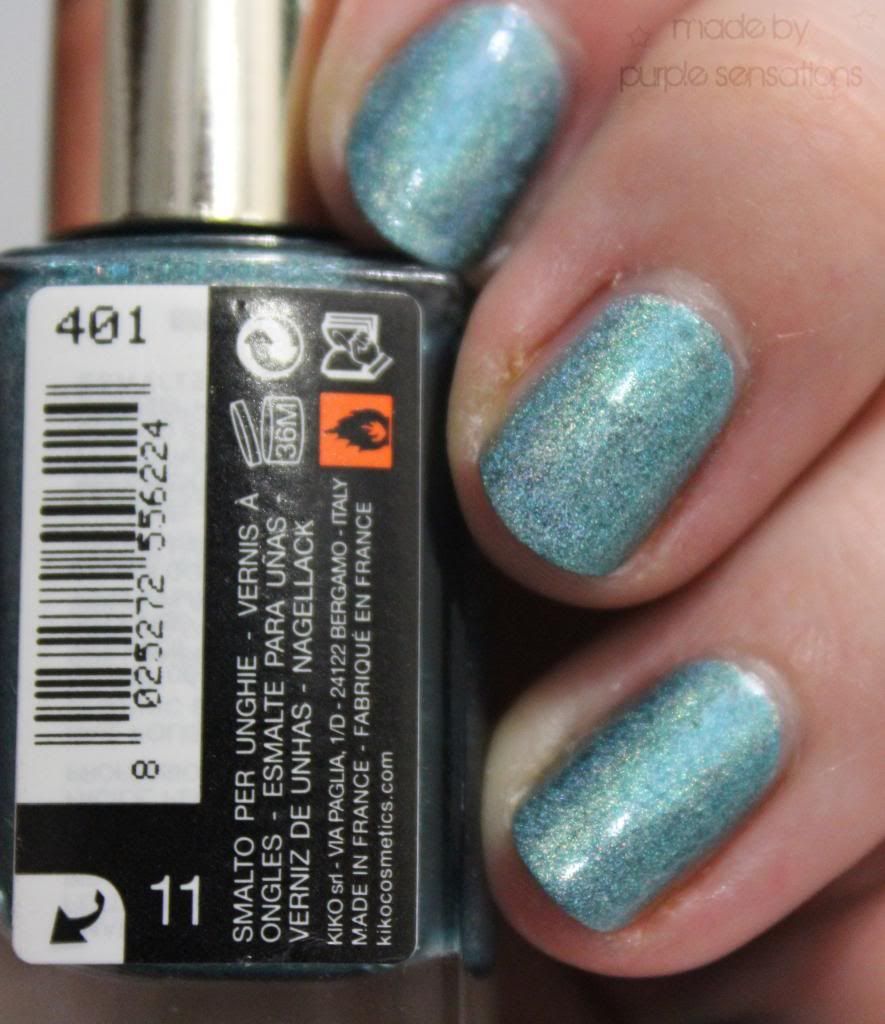 Ich glaube ich habe noch nie so ordentlich lackiert. Ich bin von mir selbst überrascht xD
Wie findet ihr den Lack?
I think I never applied nail polish this neat. Big surprise on my own xD
What do you think of this polish?