Eine neue Runde
Sultry Thursday
geht zu Ende und ich habe auf den letzten Drücker noch mitgemacht. Die Farben sind sehr frühlingshaft, und das Wetter passte da heute sehr gut, sodass die Inspiration schnell da war. Auch wenn es letztendlich doch eher eine klassische Form ist.
I managed to make a yellow and pink eye make up on the recent round in Sultry Thursday an Kalter Kaffee. These colors really look like spring and because the weather was good today, I had no problem about inspiration. Although this is a pretty classic one.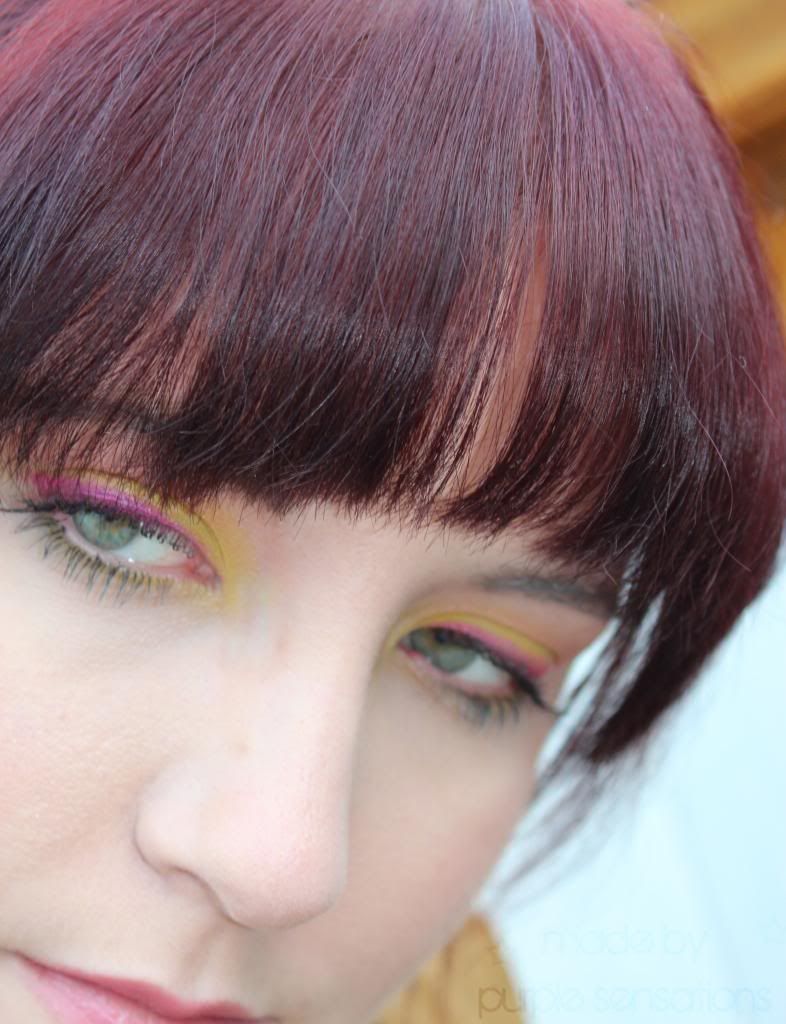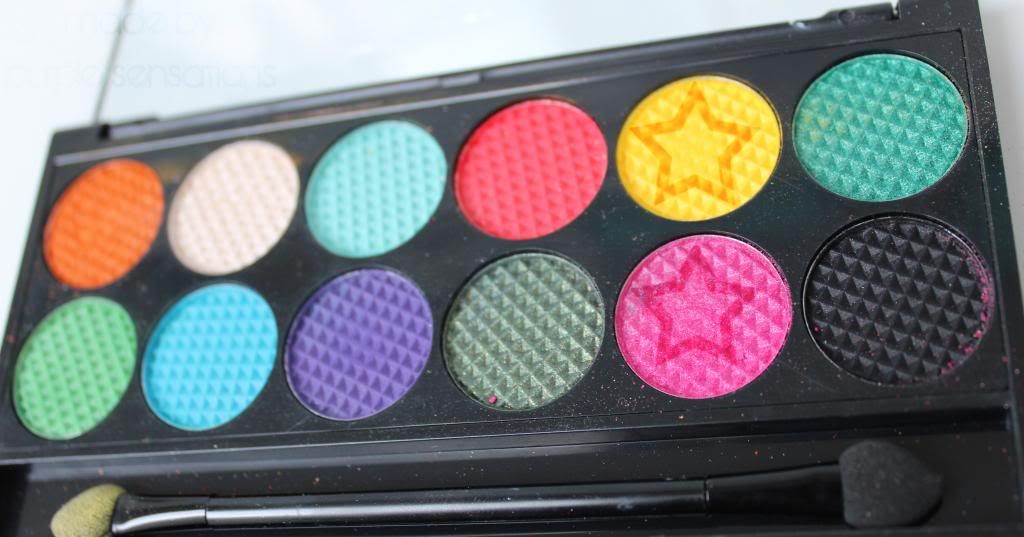 Ich habe hier die Sleek Curacao Palette benutzt und, wie man dem Applikator ansieht, selbigen zum Auftragen des gelben Lidschattens benutzt, einfach, weil es dann schön intensiv wird. Ich wollte es mal knallen lassen! :O
I used the Curacao eyeshadow palette by sleek and as you can see, I applied the yellow shadow with the attached sponge thingy. This helped the color to come out quite bright.
Also used:
MAC Matchmaster Foundation 1.0
Manhattan Clearface compact powder Vanilla
essence Marble Mania Blush
MNY eyeshadow (skin toned and pink)
NYX JEP milk
Astor Beautiful LovelyDoll Mascara
Kryolan Eyebrow powder medium