Hey ihr süßen!
Ich hab doch tatsächlich noch meinen heutigen Haul vergessen xD
Heute war ich wieder im DM meines vertrauens, weil ich noch ein paar Kleinigkeiten brauchte. Und siehe da: Man hatte soeben den Legends of the Sky -Aufsteller hingepackt und gefüllt. Die Palette hatte ich ja schon, aber die anderen Sachen haben es mir nach einigen gelesenen Berichten auch angetan.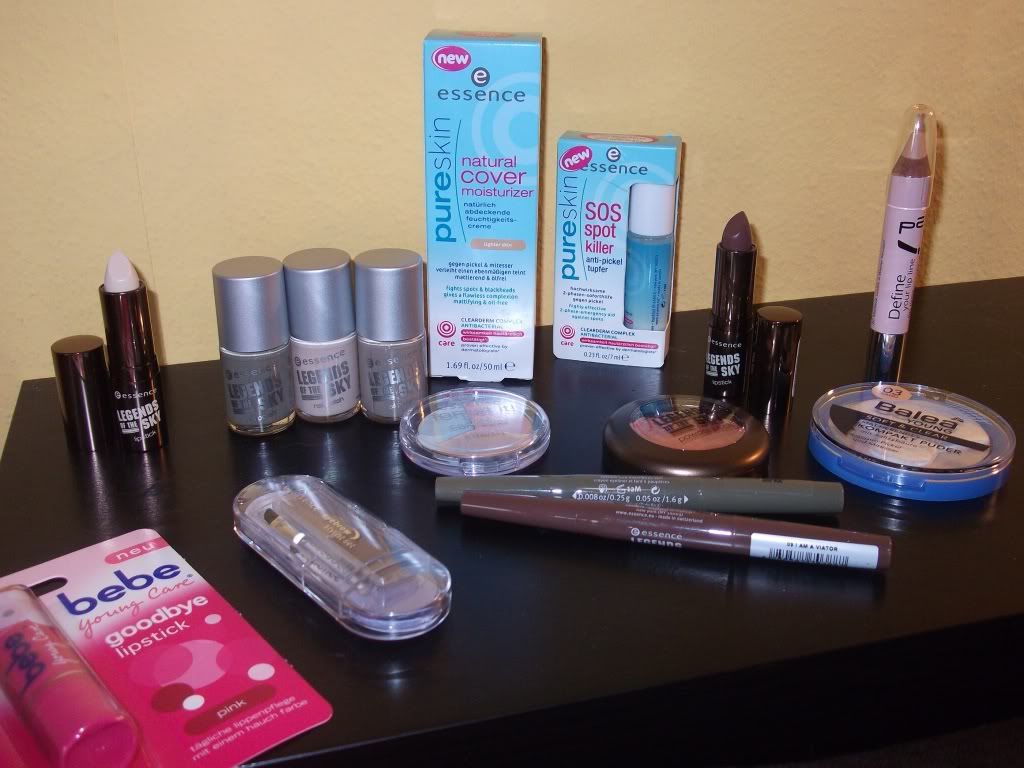 Insgesamt landete folgendes in meinem Körbchen:
Bebe Young Care Goodbye Lipstick pink
1,75€
Essence Legends of the Sky Nagellack
01 I wear my Goggles at Night
02 Like Leo's Pilot Jacket
06 Flying higher
je 1,75€
Die Farben sind so toll, die wollte ich euch nicht vorenthalten!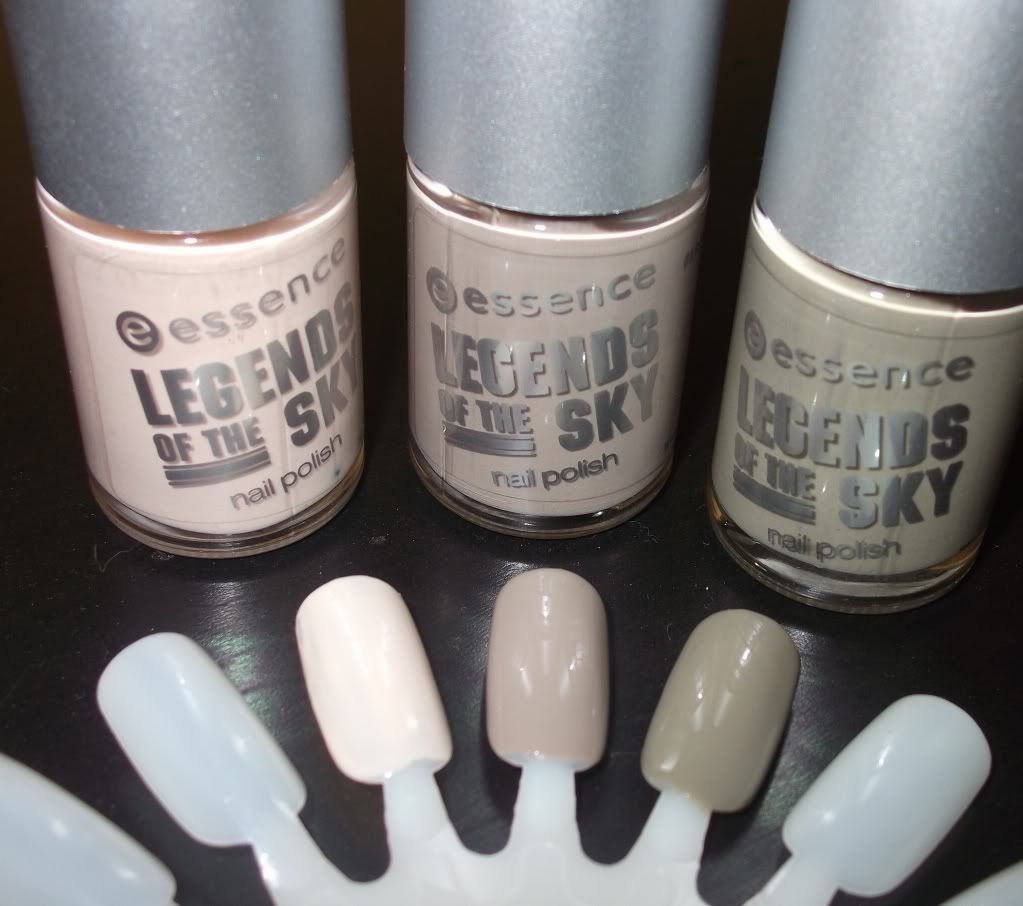 Essence Legends of the Sky Liner and Shadow Stick
02 Like Leo's Pilot Jacket
06 I am a Viator
je 2,75€
Essence Eyebrow Stylist Set
2,45€
Balea Young Soft&Clear Mattierendesw Compact Puder 03 Sand
2,45€
Essence Pure Skin Natural Cover Moisturizer Lighter Skin
1,95€
Essence Pure Skin SOS-Spot Killer
2,45€
P2 Define your Lip Line
2,25€
Essence Legends of the Sky Lippenstift
01 I am a Viator
02 Flying higher
je 1,95€
Essence 3in1 Concealer
2,25€
essence Legends of the Sky Blush
01 No better way to Sky
2,45€
Doch wieder mehr, als geplant war xD